Timisoara might be one of the most underrated European cities. Located in the western part of Romania, Timisoara offers picturesque architecture, delicious food, and tasty coffee.
We visited Timisoara on a 10-days train trip from Germany through Southeastern Europe. You can find our full itinerary here: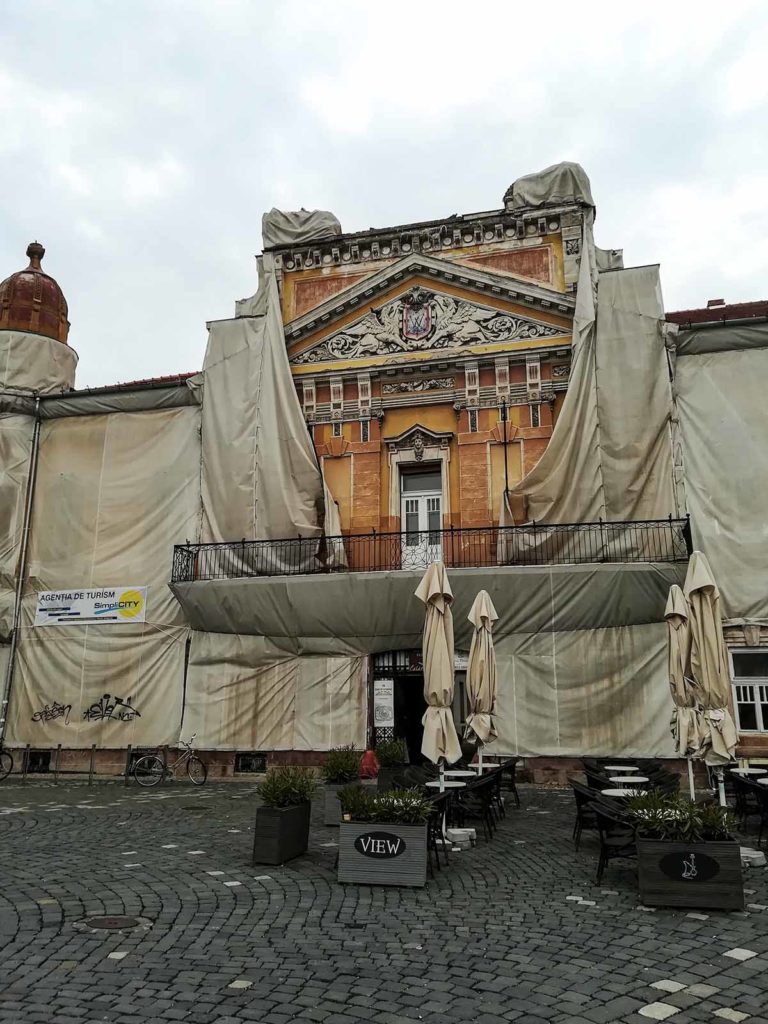 Where we stayed in Timisoara:
Coffee fuel in Timisoara
When travelling to Timisoara, we didn't expect a flourishing coffee scene. But the university city offers some really good specialty coffee. Here are our two favourites:
1. Street Coffee Roasters
2. Ovride Specialty Coffee
Food in Timisoara
Vinto
The restaurant and wine bar VINTO offers a very affordable fine dining experience! Plus the interior design is amazing. It makes you feel like sitting in a modern wine cellar.
Eat Placinta Ardeleneasca at the local market
At Liberty Square we found small, local market stands that sell traditional food. We are not sure if these market stands are around every day. But if they are make sure to get a placinta ardeleneasca – it is basically a filled flatbread. Super tasty!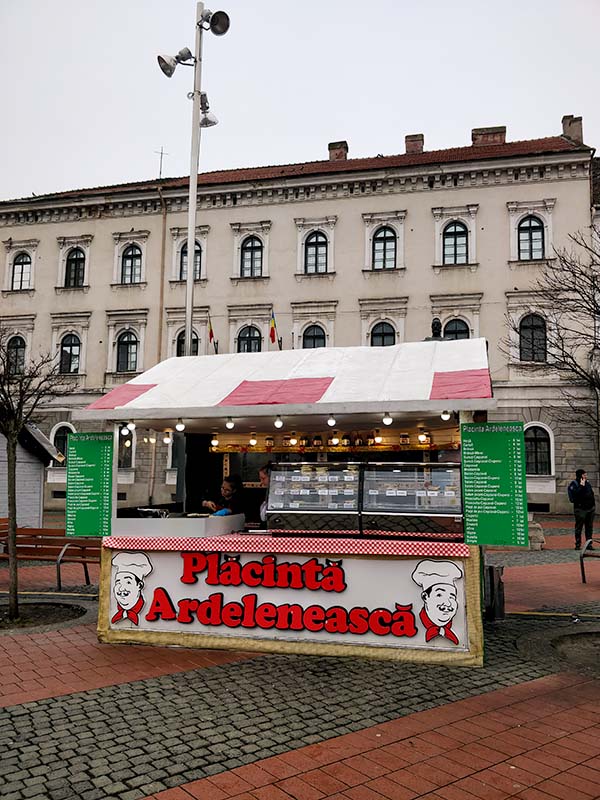 Places to visit in Timisoara
Piata Unirii
Union Square is located in the city centre of Timisoara. It is surrounded by picturesque old buildings and a beautiful place for people-watching.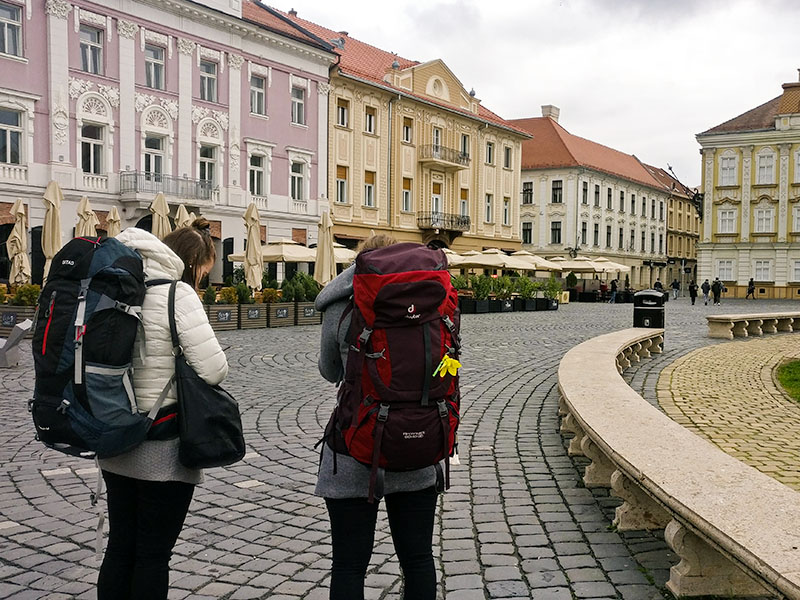 Roses Park
A short walk from the city centre, you'll be able to find Roses Park. Especially during the blooming season, it must be impressive to watch. But even on a rainy day in March, it is worth a visit.
Orthodox Metropolitan Cathedral
Unlike many other European churches and cathedrals, the Orthodox Metropolitan Cathedral of Timisoara is very young. Its construction was completed in the year 1940.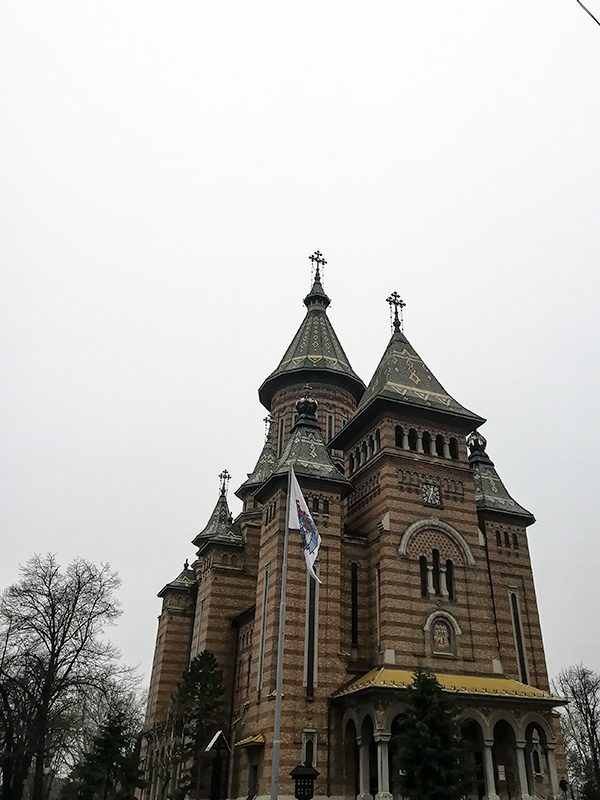 ---
Are you planning a trip to Southeastern Europe? We wrote a 10-day itinerary for you.
---
Do you want to get daily travel updates? Follow us on Instagram!